Feinkost Metzgerei Alexander Holzner
Sorry, this entry is not available in your language yet.
About Feinkost Metzgerei Alexander Holzner
Die Metzgerei Holzner wurde 1949 in Algund gegründet. Bereits im Jahr 1956 folgte die Übersiedelung nach Lana. Seit mehr als 60 Jahren verköstigt und verwöhnt die heutige Dorfmetzgerei Alexander Holzner nun ihre Kunden mit besten Fleischerzeugnissen. Die Gütesiegel Kovieh und Bioland garantieren für die tägliche Frische, Qualität und Kompetenz.
Den Hauptanteil des Frischfleisches bezieht die Metzgerei von Südtiroler Bergbauernhöfen, die Verarbeitung erfolgt nach geschätzten, persönlichen Rezepturen und neuesten Produktionsmethoden. Die Dorfmetzgerei Alexander Holzner konnte sich bisher auf 18 internationalen Qualitätswettbewerben einen Preis sichern. 2007 wurde in Oberlana ein Filialbetrieb eröffnet, ein weiteres Zeichen für die stetig wachsende Nachfrage der Qualitätsprodukte der Metzgerei Alexander Holzner.

Delivery information
Feinkost Metzgerei Alexander Holzner delivers to your home.

Opening hours
No business hours known
More Delicatessen shops nearby
La Reggiana
in Bozen / Bolzano
Pure Gaumenfreuden und feinste italienische Spezialitäten findet ihr im Feinkostgeschäft La Reggiana in Bozen.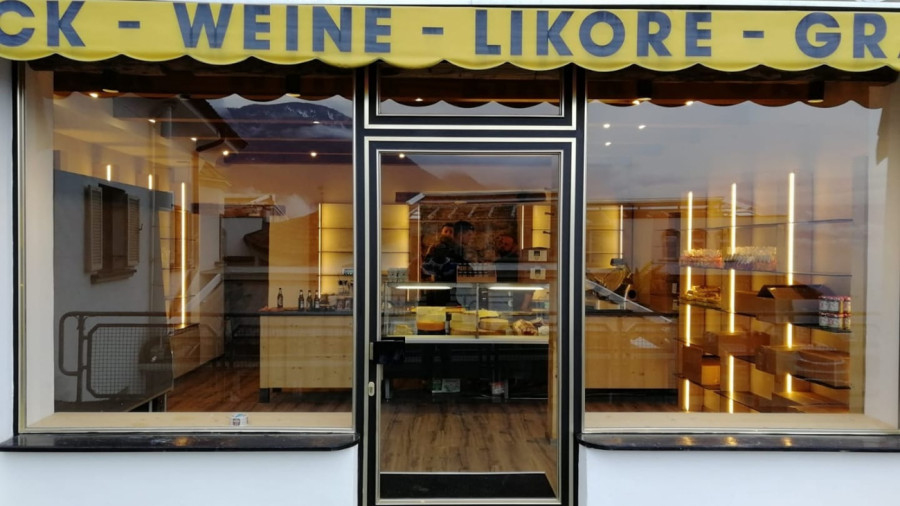 Hofers Speckstube
in Dorf Tirol / Tirolo
Hofers Speckstube – a piece of South Tyrol to take home.