About SS38 Bike Lana
Kommt vorbei und schaut euch in einem der beliebtesten Geschäfte für Mountainbiker und Rennradfahrer in Lana um: Ob Profis oder Hobbyradfahrer - der Bike-Shop SS38 bietet euch eine große Auswahl sportlicher Fahrradmodelle, Funktionskleidung, Ausrüstung und Zubehör, um euch perfekt für eure Vorhaben auszustatten. Gemeinsam mit seinem Team berät euch der Experte Martin Primisser gerne zu euren individuellen Fragen und Bedürfnissen.
Im Geschäft findet ihr auch verschiedene Rennradmodelle und Mountainbikes renommierter Marken. Dabei werden Modelle für die ganze Familie angeboten, sodass auch eure Kinder mit dem perfekten Kinderfahrrad ausgestattet sind. Doch damit nicht genug, denn der Shop hat sich vor allem auf E-Bikes spezialisiert: Begebt euch auf Testfahrt und tretet, dank elektrischem Antrieb, gelassen in die Pedale!
Ihr seid auf der Suche nach einem Mountainbike zum Ausleihen? Lasst euch von SS38 Bike beraten und leiht euch das ideale Fahrrad oder E-Bike für eure Unternehmungen.







Delivery information
SS38 Bike Lana delivers to your home.

Opening hours
Mon.

09:00 - 12:00 / 15:00 - 19:00

Tue.

09:00 - 12:00 / 15:00 - 19:00

Wed.

09:00 - 12:00 / 15:00 - 19:00

Thu.

09:00 - 12:00 / 15:00 - 19:00

Fri.

09:00 - 12:00 / 15:00 - 19:00

Sat.

09:00 - 12:00

Sun.

Closed
Closed, opens on Monday at 09:00
Bikeshop Staffler
in Lana
Das Radfachgeschäft Staffler in Lana versorgt den Biker mit den besten Marken: Trek, Rotwild, Cube, POC, X-Bionic, um nur ...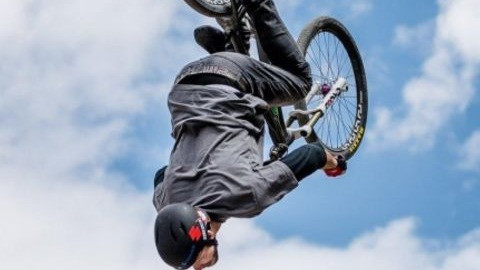 Mike's Bike Garage
in Sarntal - Sarnthein / Sarentino
Mikes Bike Garage in the town centre of Sarentino: an unparalleled adventure.
Etzis Bike Shop
in Partschins / Parcines
Im Etzis Bike Shop in Partschins finden Hobby- und Profisportler alles was sie brauchen.