Sorry, this entry is not available in your language yet.
About Biobrennerei Steiner
Die Biobrennerei Steiner in Mals ist im Biohotel Panorama untergebracht und für Ihre feinen, qualitativ hochwertigen Brände bekannt. Der Hausherr und Gastgeber des Hotels Friedrich Steiner hat im Schnapsbrennen seine große Leidenschaft entdeckt und freut sich über den Besuch interessierter Gäste. Die Tradition des Schnapsbrennes ist in Südtirol großteils erhalten geblieben, wodurch es eine große Auswahl an hochwertig gebrannten Destillaten gibt.

Die Destillate sind erhältlich:
- im Hotelladen während der Hotelöffnungszeiten, ansonsten auf Vereinbarung
- im Pur Südtirol in Meran
- Bauernladen Pobitzer in Mals

In der bioQualitätsbrennerei Steiner wird nur mit biologisch angebautem und natürlich belassenem Obst gearbeitet. Gerne wird einem die Zubereitung der Brände, vom Sammeln der Früchte über das Einmaischen bis hin zum Feinbrennen des edlen Tropfens gezeigt und erklärt. Anschliessend werden die hochwertigen Brände natürlich in geselliger Runde verkostet. Bei der Juryverkostung der Palabiratage Glurns 2016 hat die Brennerei die Auszeichnung "Sieger Kat. Edelbrände" gewonnen.

Im Restaurant des Hotels werden jeden Sonntag Destillate-Gourmet-Menüs angeboten. Aus den hausgemachten Bränden werden spannende und außergewöhnliche Gerichte kreiert, die dann in Form eines Menüs serviert werden. Als begleitendes Getränk wird manchmal sogar ein spezieller Likör empfohlen. Der Genuss eines solchen Menüs ist ein ganz besonderes Erlebnis. Jeden Montag findet in der Brennerei eine Führung mit einer Einführung in die Destillation und Verkostung von Destillaten und Likören statt. Erlebnis ist hier garantiert.

Opening hours
No business hours known
Contact data
More Delicatessen shops nearby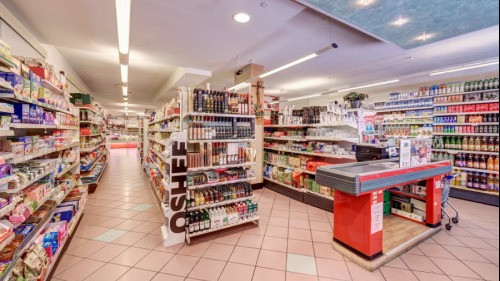 Lebensmittel Feinkost Folie Günther
in Graun - Reschen / Curon - Resia in Venosta
The grocery store Feinkost Folie Günther in Resia in Val Venosta specialises in wines, spirits and delicatessen.